Garden and Patio Homes for Sale in the Tyler, TX Area
Garden homes are in high demand and tend to sell very quickly in the Tyler area. If you're interested in buying one, please contact us so that we can get new listings to you asap. Sometimes we even know of homes that haven't gone into the MLS yet, giving you a distinct advantage over other buyers.
What is a Garden Home?
Garden homes are also called patio homes and zero lot line homes, although most homes that are classified as garden homes do have yards of some sort.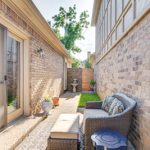 Sometimes they are referred to as detached townhomes, because often they include some of the same amenities as a townhome, such as lawn and yard maintenance.
A favorite garden home community of ours is Holly Square Court, a small garden home community within Hollytree.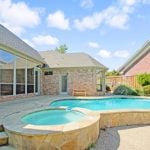 If you should see a home for sale there, be sure to act quickly because it probably won't last long!
Many people who are interested in garden homes are downsizing from a larger property, either because they would like fewer home responsibilities, their children have moved out, they are retiring, or all of the above. Who wouldn't rather be having a barbecue with friends instead of mowing a big yard every week? If you're looking for a more carefree lifestyle, a garden home may be your best bet! Over the years we have assisted many, many people in choosing a smaller, more easily maintained home!
Tyler is a desirable location in which to retire, and many of our clients from out of the area contact us for assistance in finding homes suitable for their needs.
Call us anytime for more information on garden home communities in Tyler, or to schedule a showing.